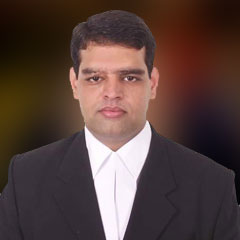 Atul Virmani
Legal Head
Lawyer
---
---
Atul Virmani is the quintessential Civil Lawyer. Articulate, proficient, and talented has a unique style of arguing in Court. He is son of legendary Advocate S.C. Virmani whose larger-than-life persona commands attention. Bulky briefs are not for him he carries just a couple of pages on which he has made a few jottings. He commands respect from his opponents' addresses the Court in a clear voice never losing his humour. Atul keeps his presentation simple. He never hurries up and you can sense that he is carefully sizing up the judges as he speaks.
The moment he understands that the prevailing Judges are not going along, with his uncanny ability he will opt for different point of view, once convinced about its' merits, or discard it, if he relaizes his arguments are not strong enough.
But, all the time, Atul seeks to ensure that the Judges do not lose interest in the matter. Atul Virmani maintain that lawyers have to be good judges of human nature and one can see him implementing this in practice. He will never browbeat the judges or get into a quarrel with them.
What makes Atul unique is his sense of humour, while arguing if atmosphere turns tense he has the exceptional talent to crack a joke and lighten the atmosphere. "Provoking the hon'ble judges is the poorest form of argument" he advices. He has 20 years of experience, at least 50 juniors working under him at any given time, highly equipped office providing round the clock the service to the clients.