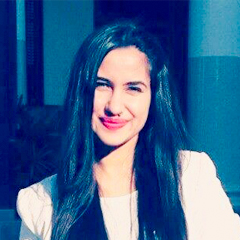 Supriya Chandhok
Co-Founder
Chartered Accountant
---
---
Young and inspirational, she plays by her own rules and jumped out of the corporate bandwagon after her stint with EY to stand up for what truly defines her. Someone who doesn't fit into the 9 to 5 job, she has chosen to take the risk of building a business which allows her to express who she is and explore her genius to do the things she loves...to be different and courageous.
Among the hundreds of shining women CAs, one such individual is Supriya Chandhok, at present working as a Manager across various verticals in an upcoming global Startup called "Accountables". As a part of the core team, she is intrinsically working with international clients across multiple geographies to formulate their business models, financial strategies and accounting methods.
She's the cofounder of AssetAssist providing the necessary inputs to streamline the business model for providing the most efficient personalised services to the people who wish to own a dream home by investing their hard earned money in Dehradun and its surroundings.
She says there are three rules of success. The first: Go on. The second: Go on. And the third: Go on!!! And then there are four ways... We are evaluated and classified by these four contacts: what we do, how we look, what we say, and how we say it...With her vigour and technical insight, she brings to the table a bag of values and knowledge that it needs!