30 years of experience.
The Real, Real Estate People
---
AssetAssist compromises a group of toughened professionals who have graduated from the University of Hard Knocks along with Chartered Accountant, Top Legal Lawyers, Architect, Engineers. Visionary entrepreneurs, who have nurtured their business as their baby, have been in the trade for years possessing an uncanny ability to read the market trends.
Praveen Chandhok
Founder
Entrepreneur
---
---
Right from 1989 he has been actively handling various aspect of the Business worked as Director Marketing with Finance company learning little nuances of business. An entrepreneur- predated crowdfunding and the internet, who raised money by utilizing resources he already had, instead of relying on a wealth of experience to influence his choices learned on the fly through trial and error. Successfully launched Yellow pages in Agra.
Read More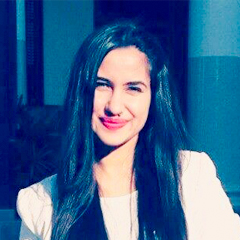 Supriya Chandhok
Co-Founder
Chartered Accountant
---
---
A born entrepreneur and writer hailing from Dehradun, who went on to become a budding Chartered Accountant – she represents an increasing number of women in the profession who are breaking the glass ceiling, thanks to their ambitious drive to excel in their own fields! Young and inspirational, she plays by her own rules and jumped out of the corporate bandwagon after her stint with EY to stand up for what truly defines her.
Read More